AccoTech (PVT) LIMITED – Accounting and Tech Partners – is a dynamic, emerging accountancy and Tech firm with a team of qualified accountants, tax professionals, business advisors and IT specialists serving businesses of all types and sizes in Pakistan and across the borders. We are a one-stop shop offering a wide range of financial and IT services to multiple businesses under a single roof.  
 We believe in establishing a long-term relationship with our clients by offering them friendly, reliable and cost-effective solutions with a fixed fee approach without any hidden/extra costs as we aim to help your business thrive!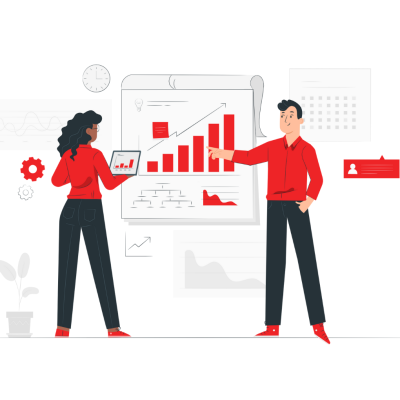 Our key accounting services are as follows:
We provide wide range of tax services, including:
Digital Marketing Services
Our marketing experts at AccoTech are well versed in:
Our veterans provide the best services in:
Create a customized monthly retainer package and get all services at a single place on a continuous basis!
Our working process is pretty straightforward. Just provide us with the details via call, e-mail or our online form. We'll ask you to provide us with the required information and will do the rest!