Our tax experts will leave no stone unturned to optimise your business growth by following the 3 E's concept:
Income & Sales Tax Registration and Filing Services
Let us prepare and file your monthly sales tax returns, annual tax returns, monthly withholding tax statements, and design a strategy to cut down your taxes efficiently.
Our team of tax experts specialise in all taxation matters and we can help you in many ways by meeting your demands in the tax arena.
Our Comprehensive Tax Services
We offer a wide range of tax services to startups and public & private sector businesses in Pakistan. Here are the typical services that we offer:
Client satisfaction is our first priority. Our solutions are effective, affordable and easy-to-go for all our clients. We ensure that our clients benefits the most whilst complying with the complex taxation matters.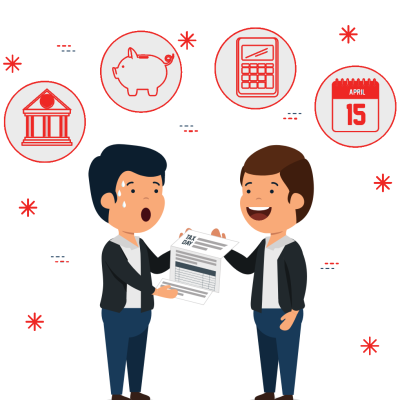 We deliver results. Our team uses result-driven tax strategies for the smooth operation of your business by reducing its tax obligations. With more than ten plus years of experience, we can help you with all your tax needs. Here are the reasons that make us stand out from our competitors:
Get in touch today to get a personalized solution to all the tax matters of your business.