We help businesses in their journey of technological transformation. Our veteran developers, designers and technical experts are well versed in:
Whether it is web & app development, UI/UX design, architecture, rapid development, testing, maintenance or support, we'll do everything as per your needs.
Just let us know your idea and we'll turn it into reality. We are fluent in almost all programming languages. Our top-notch professionals are skilled in various combinations of:
 Rely on us to tackle complex technical challenges with AccoTech. Let's make it!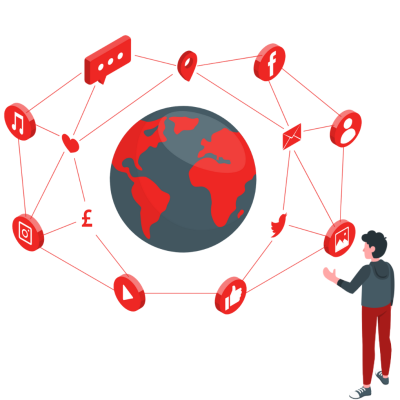 Improve Your Business with Our IT Solutions
Allow us to accelerate your technological journey and get immediate results. We make things possible by providing full-scale IT solutions for you. We deliver adaptable results that satisfy today's needs and unlock tomorrow's opportunities.
Our experienced software developers create tailored software products, apps and operational systems for you. Let us enhance your core operations and get better outcomes for your business.
Get Fully Customizable IT Solutions with AccoTech
You know that getting tailored IT services is not easy, especially in Pakistan. We have worked with hundreds of customers and have developed experience in serving a wide range of industries, sectors, methodologies, technologies, stacks and platforms. Our professionals at AccoTech ensure that you get full IT support customized to your requirements.
We allow our customers to make their own custom offer with:
Let us know what services you are looking for and find out how we'll be your reliable and cost-effective IT firm for your business.