Tax Advisory and Consultancy Services
AccoTech is known for offering the best tax advisory and consultancy services in Islamabad and throughout Pakistan. Our tax advisory services include:
Our professionals at AccoTech possess the domain knowledge to understand the tax issues of businesses and individuals in Pakistan. We offer tax advisory services with new, innovative and customised solutions for our clients with quality assistance.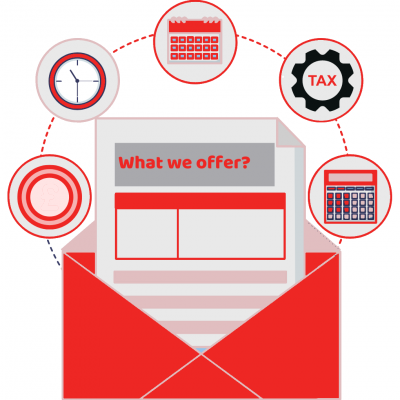 Our Tax Advisory Services are as follows:
At AccoTech, our professional tax advisors assist you in dealing with fiscal challenges through proper methods, strategies and plan to optimise your taxes. Also, our team of tax consultants offers deep insight and guidance to individuals and business entities on income tax regulations. We identify various tax savings opportunities and reliefs to mitigate your tax burden and meet your long-term business goals.
When it comes to indirect taxes, our tax consultants help you to sort out the financial challenges related to strategic management. Our professionals are experienced, knowledgeable and possess all the relevant expertise in the indirect tax arena. From custom to federal excise duty, we offer comprehensive assistance and support throughout your business journey.
In addition, we keep track of all your transactions, including sales, purchases, inventories and expenses. Our services are as per the regulations of:
International Tax Advisory
AccoTech offers tailored advice and consultation on international tax issues and helps to optimize the tax cost of the businesses working on international grounds.
Our tax advisors are skilful and competent enough to work on the tax planning strategies, helping you to avoid all issues related to taxes.

We offer help on:
We help you to mitigate the tax burden and provide consultation on compliance matters. So, rely on AccoTech for the best tax advisory services in Pakistan. Contact us today!